Originally purchased in 1984 by Harry Marcotte and his son Steve; the business has experienced tremendous growth during that time. While Harry is no longer a day-to-day presence in the store, current owners Steve Marcotte and his son, Nick, continue in the tradition that has been a staple of the Marcotte family for years—offering quality merchandise for a fair price.
With full screen printing and embroidery production facilities, Collins Sports Center is committed to putting these resources to work which enables us to continue what Harry and Steve Marcotte envisioned—a strong local business which employs members of the communities it serves and offers its customers the very best product at the very best price.
We hope you stop by today to meet the Collins Sports Center staff. We are here to assist you with your ideas and hope that you consider us your #1 source when looking for screen printing and/or embroidery services, sports equipment, or promotional products.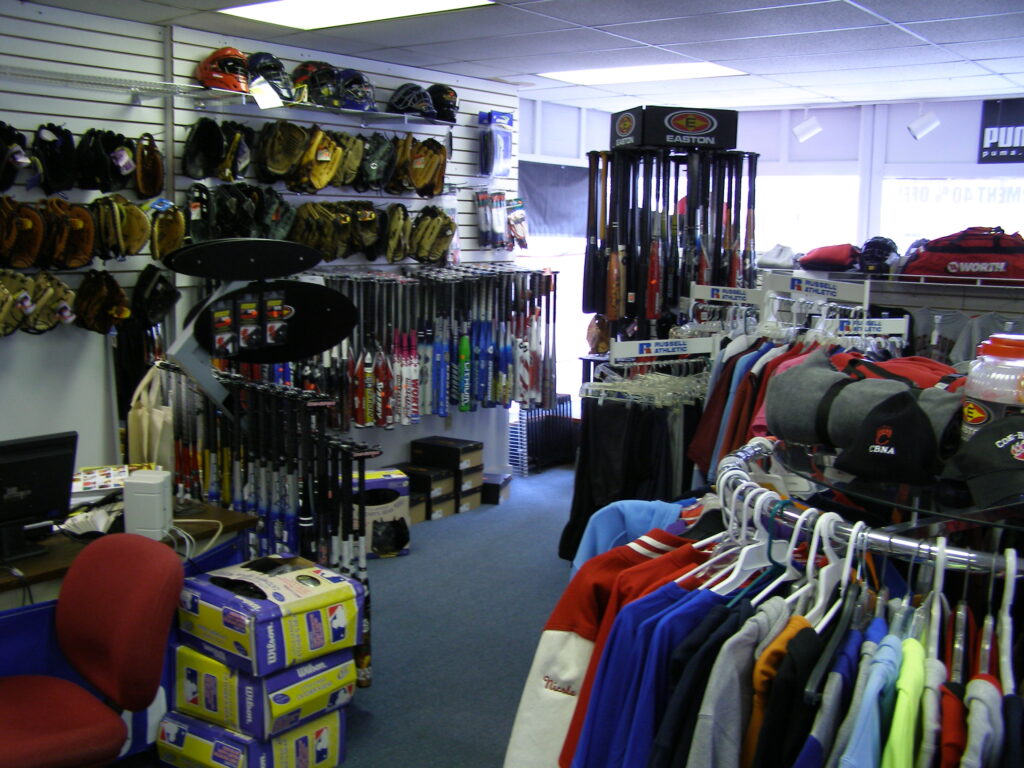 Collins Sports Center has been serving Rochester and the surrounding communities for over 25 years.